New Volunteers, New Committee, New Website!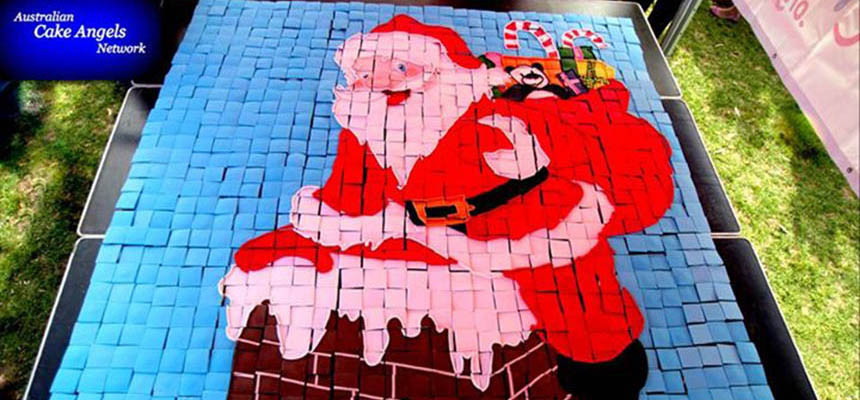 Cake Angels have been busy, with a whole lot of exciting initiatives in the pipeline. We have a number of new people who have volunteered to take on new roles within Cake Angels, so we are busy showing them the ropes and training people in their new roles, particularly volunteer coordination. There are quite a few new faces and we'll be introducing you to them all over time..
A few weeks ago we held our 4th AGM, which in many ways was a major milestone for us as it also signifies the start of many exciting things ahead. We have spoken about 'big changes' recently, and probably the biggest behind-the-scenes change is that Kirsty Bishop-Fox, our Founding President, has decided to step down from the role of President (and doer and overseer of everything!), and focus on training volunteer coordinators, as well as continued growth and support for the administration of Cake Angels.
There is no question that Cake Angels simply would not exist without Kirsty and we would not be where we are today without her drive, passion and belief in what we do. The extraordinary amount of time, energy, love and tears that she has poured into the organization has given it the strong foundations that are now enabling us to surge ahead and grow. We are all so very grateful for all she has done, and will continue to do in her new role.
We would like to welcome and congratulate our new committee as follows:
President: Kellie Arney from Kellie Cake
Vice President: Gabbi Armstrong
Secretary: Steve Arney (yup Kellie roped in her hubby)
Treasurer: Shari Jayanithie
Special Projects and Events: Mel McGrath from La-De-Da Cakes
IT support Manager: Udarie Kod from Lemon Tree Cakes
NSW volunteer coordinators: Nicki Carroll and Paula Grimes from CAKES CAKES CAKES
QLD volunteer coordinator: Zoe Byres from Red kitchen girls
TAS volunteer coordinator: Natasha Hansson from Lily May Cake Design
VIC volunteer coordinators: Amanda Pitts from Iced Moments and Vi Lieu from Vivalicious Cakes and Events
National volunteer coordination: Kirsty Bishop-Fox Simple High Life and Cake Corner
Of course the other big change to Cake Angels was our new website and database! We have been approving many new volunteers and have started to assign volunteers to events though the system, which is why you may have noticed that there haven't been as many Facebook callouts for volunteers. While there are still a few little teething issues, it's very exciting to get a real taste for just how much of a difference this database is going to make to the smooth running of Cake Angels and also our ability to be able to donate many more cakes to those kids who are in need of cheering up.
We have quite a few Christmas events coming up around Australia, so keep an eye out for email requests and Facebook callouts for volunteers. Some events will be purely donation based, others will be time based where you will be assisting with the creation of pretty amazing cakes like the one below. So if you know anyone who may not have registered as a Cake Angels volunteer yet, who might like to be a part of it, please let them know to register with us.
In addition to donating cakes or baked goods, if you would like to be involved or assist Cake Angels in any way, for example administration, fundraising, sponsorship, please contacts us at info@cakeangels.org.au. We'd love to hear from you!